Vast Alaska hunts Brown Bear on the Alaska Peninsula, bordering the Pacific Ocean and the Aleutian Range. This is Native owned land skirting the fishing village of Chignik Bay. We are the exclusive use Outfitters for this untraveled area. We operate our own aircraft and support our Bear hunts with flights from our home base in Chignik Bay. Commuter flights run direct to the Bay from Anchorage as routine as the weather allows.
Mature and exceptionally sized Bears in the 9' and 10' range, the Bear Hunting is successful due to the variety and abundance of forage. The tempered coastal climate yields a long growing season for vegetation and Bears alike. Salmon run in a number of tributaries adding to the reliable food sources. Although solitary in nature the Brown Bear is most densely populated around these rich environments and that is why we base at this location.
* Pricing includes RT airfare from Anchorage to Chignik Bay and hide and skull transport to Anchorage.
"I am amazed at what a Brown Bear is capable of, it continuously stretches its boundaries in habitat, has the most complex social structure and as individuals have unique behaviors including infanticide. After all they are a higher order species. To hunt a truly large bear one has to adhere to a code as a Bear Hunter, managing his own scent and acting only with a deft and decisive action." – Cash Joyce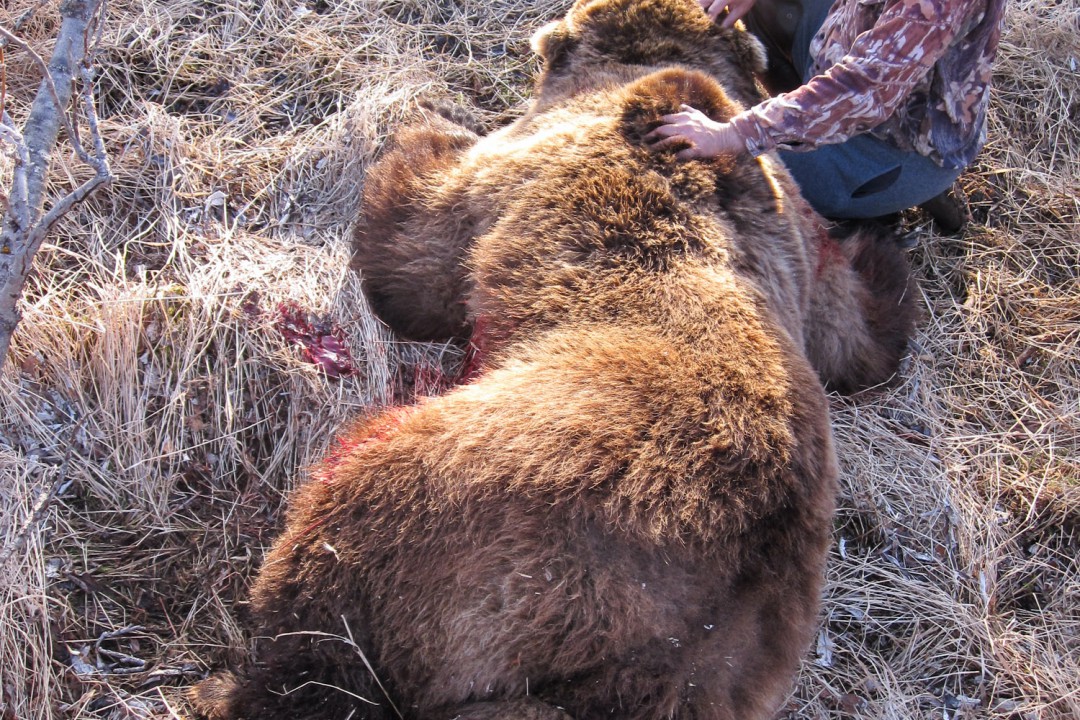 Seasons of our Brown Bear Hunts
Spring Bear Hunts 2014 – 2016 – 2018 May 10 – 31
Spring hides are most full and developed but have occasional rubs. With the onset of spring, the Bears are emerging from their dens and mating season gets underway. Base Camp living and spot and stalk Bear Hunting.
Fall Bear Hunts 2015 – 2017 – 2019 October 1 – 21
Fall hides are the result of how warm the summer has been and their habitat. The Bears have accumulated their winter weight and are feeding on Sedge, Salmon, Oceanside forage and Berries. Base Camp living, glass from vantages and high-points then Stalk to position.
Vast Alaska Hunting Trips