Alaska Moose Hunting is a staple of adventure as well as table fare for most born and raised Alaskans. Large enough to feed whole families, yet they can be elusive to find. The Moose is a browser and lives on the saplings of the willow and occasionally feeding on water plants. In our Exclusive Use Area on the Alaska Peninsula we have all the right elements to produce Trophy class Bull Moose. Starting with an abundance of browse, wetlands and a temperate climate. Adding to the list, is the lack of hunting pressure this area sees. Historically, we never hunted Moose on this part of the Refuge and 2021 will be the first year we actively take advantage of these permits.
Moose season begins Sept. 10 – Sept. 25 in Unit 9E. We hold 3 permits in hand and its pay to play. In other words they are over the counter tags. In order to confirm a Moose Hunt with Vast Alaska, all you have to do is make a deposit and we will put it in ink. To clear up any confusion, this area is not new to us. We hunt Brown Bear in this Refuge Area, but this will be the first time we utilize our Alaska Moose Hunting Permits in this particular area. Another thing to consider is, we support all our hunts in this familiar country with our own Aircraft. We own 2 Super Cubs and all bush flights are included. For a sneak preview, Check Out one of our past hunts Here.
"In order to give a Bull Moose the proper respect one needs to see it on the hoof, eye to eye and to place yourself amidst a Rut of dozen Cows and Bulls is to witness something from the Pleistocene." – Cash Joyce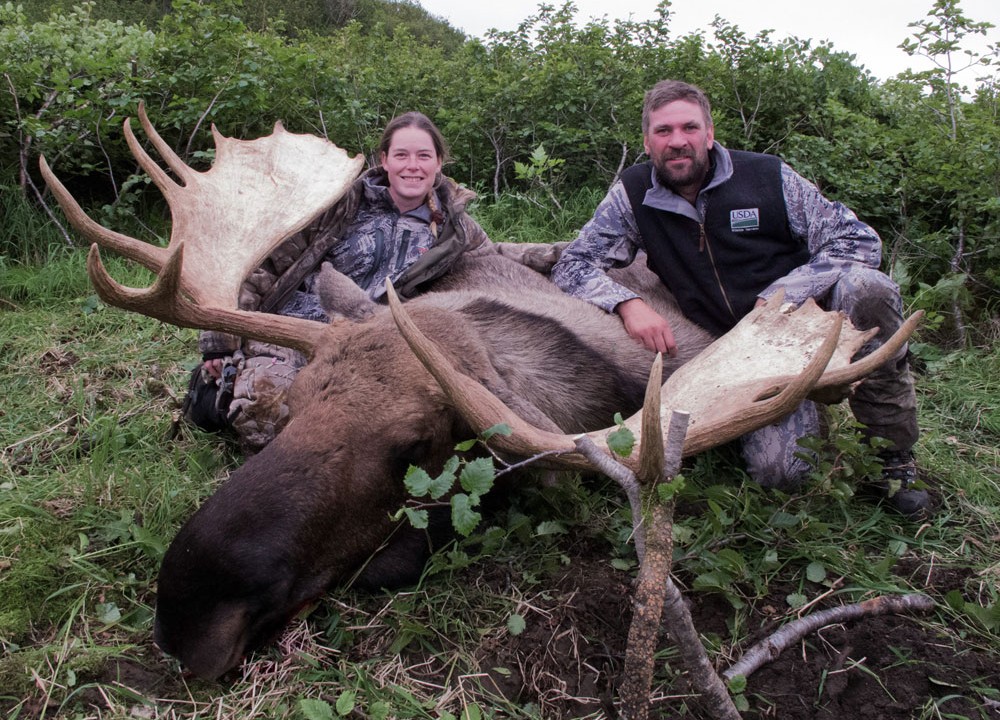 Locations of our Moose Hunts
Alaska Moose Hunting in Unit 9E. We hunt moose in a Refuge on the Alaska Peninsula. The climate and the forage breed exceptionally large bull moose, trophy size. There are considerable logistics to hunt in our Federal Concession. So we take a small number of hunters each year for this limited entry hunt. This is brown bear territory and the weather can be formidable. With the Aleutian Range and  the Bering Sea generating significant weather. But the raw atmosphere will make it worth the trip and the extra expense.
Vast Alaska Hunting Trips